foulab.org / Foulab News
Machine Learning Wednesdays
by [strawdog] @ 2016-12-18 15:00:00 -0500 EST
---

Is there anyone who doesn't love machine learning?
Perhaps, but they are probably not reading this website anyway!
In September 2016, a Deep Learning School was held at Stanford, and they generously posted their lectures online. Starting in 2017, once a week for 6 weeks we will get together at Foulab to watch and discuss the course presentations.
All are welcome to come and simply listen to the lectures, but bringing a laptop and getting into the math after the video is highly encouraged.
The schedule is subject to adaptation, but currently we plan to watch two lectures per evening, in the order they were originally presented.
Update: Here is a useful playlist of the lectures.
Vegetarian chili will be available for a small donation.
Now with a facebook event you can sign up to!
Machine learning Wednesdays will start on Jan 11, 2017. To avoid a time conflict with the excellent meetup group Papers We Love, we will take a break on the last Wednesday of each month. Thus the schedule is 19:00-22:00-Jan 11, Jan 18, Feb 1, 8, 15, March 1.
Crypto Anarchy - Episode 0x00
by [Danukeru] @ 2016-12-07 08:00:00 -0500 EST
---
Sunday December 18th 2016 @ 13:30
In this first edition of our new crypto anarchy series, we will talk about distributed online systems and homomorphic encryption. A key emphasis will be placed on online voting, and why it is not as hard a problem to implement securely with recent advances in crypto over the last 2 decades.
This will be a high level introduction to the subject with an emphasis on the engineering challenges of such a system. We will also show how a similar system is used at foulab to provide a reasonable degree of anonymized access control to the hackerspace.
A quick overview of a number of defensive crypto engineering design choices will also be looked at.
Bike Workshop
by [tailor_dresden] @ 2016-11-10 00:00:00 -0500 EST
---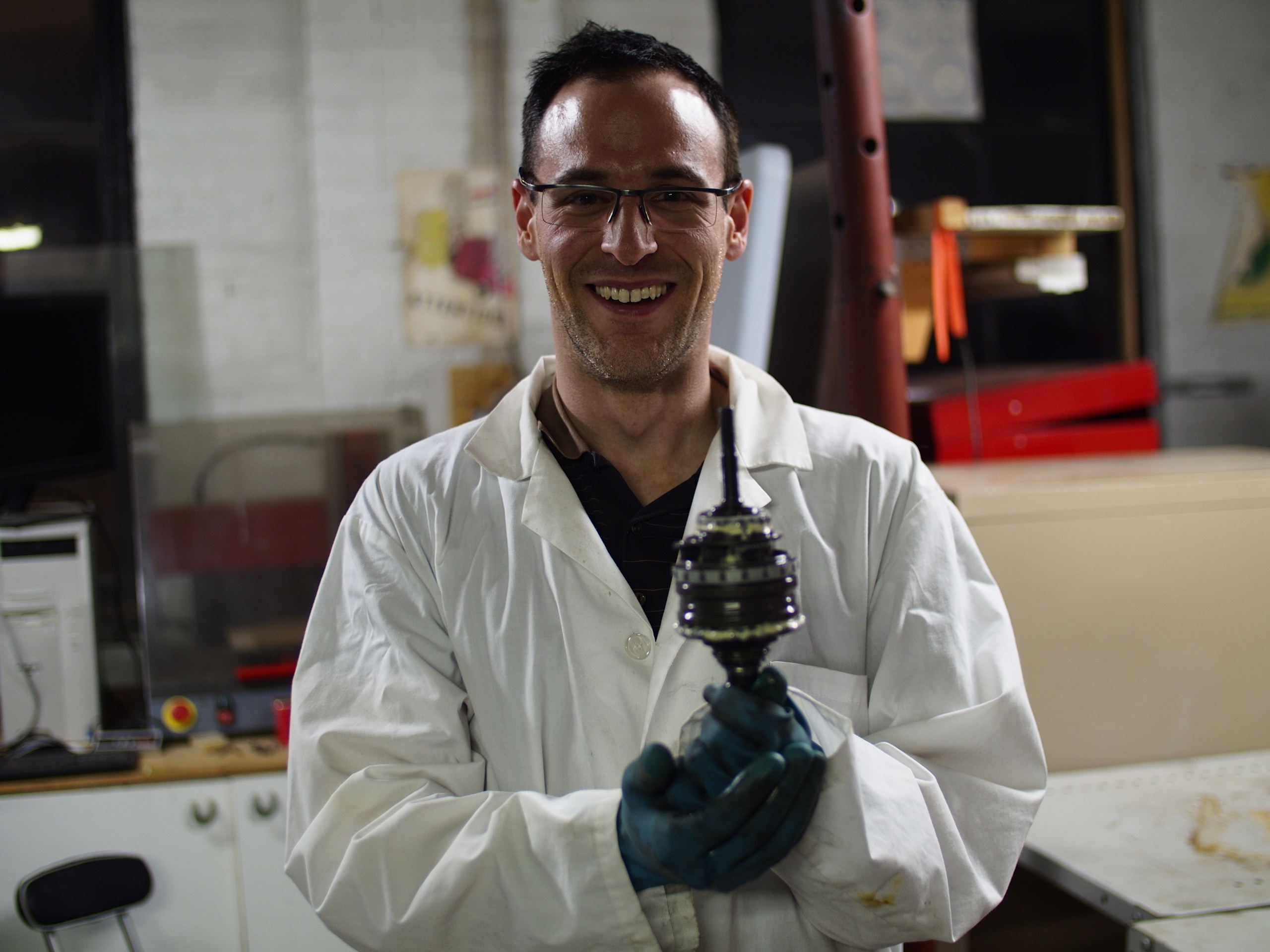 Sunday November 12th 2016 @ 11:00
This weekend we will be holding a bike maintenance workshop!
The workshop will happen in two parts.
Part one will include:
Replacing and lubricating the chain
Bottom bracket maintenance,disassembling and lubricating
Replacing the front ring gear, inspecting rear gear, and replacing if needed.
Brake maintenance, cleaning calipers, bleeding hydraulic system (calipers,hoses & levers).


Part two will be on rear hub maintenance. Part 1 and part 2 will each take 4 hours for a total of 8 hours. Suggested donation of 25$.
Bring your bike and see you Saturday!
Build your own Light-Theremin with Moldover on Nov 8th!
by [foulab] @ 2016-11-07 10:00:00 -0500 EST
---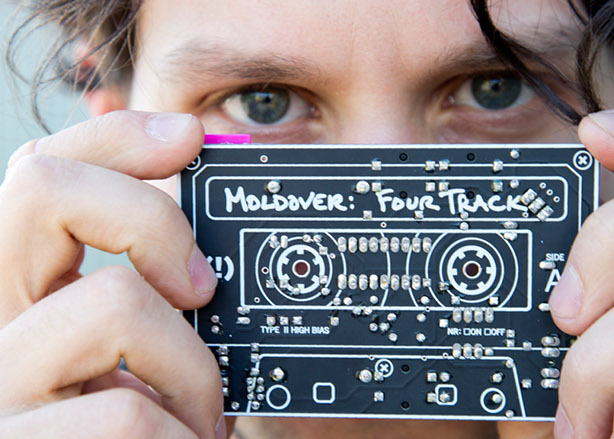 Come build your own Light-Theremin with Moldover on November 8th @ 18:30
In this basic soldering workshop, Moldover will take you through the steps to build your own Light-Theremin CD case. Even if you've never soldered before, this workshop will give you the confidence in two hours. If you do have experience you'll learn how to solder better, and walk away with a fun and unique instrument, plus a copy of Moldover's album.
No experience required
No equipment required: soldering stations & Light Theremin kits provided
This is an all ages, hands-on workshop.
Cost: $40 for kit/materials
Can't afford a kit, but seriously dedicated to learning? Talk to us!
Space is limited, please come early.
After the workshop Moldover will give a presentation on the design of The Light-Theremin CD Case, and his other circuit-board artworks.
Approximately 2 hours for the workshop, another 45 minutes for the presentation.
About the artist
"A musician at heart, inventor born of curiosity, and innovator by necessity, I believe the world calls him the 'Godfather of Controllerism' for damned good reasons". -John Tackett, Crowd Wire
Historically there are only a handful of artists who have pushed the limits both with their music and with the instruments of its creation. What Bach was to the keyboard, what Hendrix was to the guitar, this is what Moldover is to the controller. Disillusioned with "press play DJs", fans from all walks are drawn to Moldover shows, eager to witness electronic music's return to virtuosity, improvisation, and emotional authenticity. Dig deeper into Moldover's work and you'll uncover a subversive cultural icon who has redefined physical media with his Instrument-Albums, revolutionized musical collaboration with his custom Jamboxes, and is inspiring an entire generation of forward thinking music-makers by openly sharing his methods and madness.
Biohack Academy Series
by [tailor_dresden] @ 2016-10-25 01:00:00 -0400 EDT
---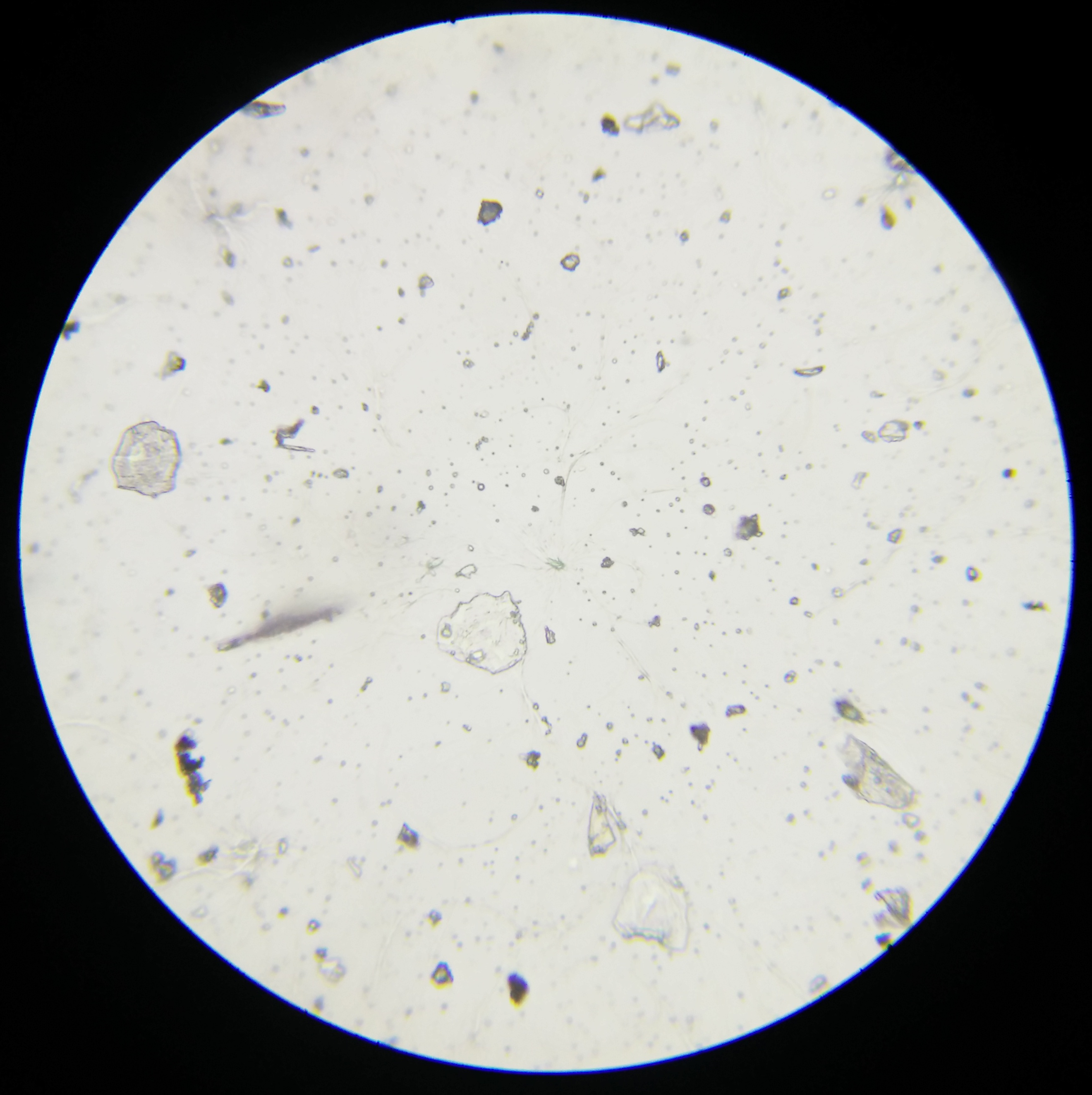 Today we're announcing the Bio-Hacking Academy Course at Foulab. Once a week for nine weeks we'll be viewing the excellent lecture series put together by Open WetLab and trying experiments and building equipment for ourselves. Each video lasts about 2 hours and the hands on component lasts about an hour.
Recommended donation to cover material costs for the equipment we'll be building is $25.
The class will be held every Friday, starting November 4rth at 6pm.
See you there!
Foulab Annual Halloween Party
by [tailor_dresden] @ 2016-10-02 12:00:00 -0400 EDT
---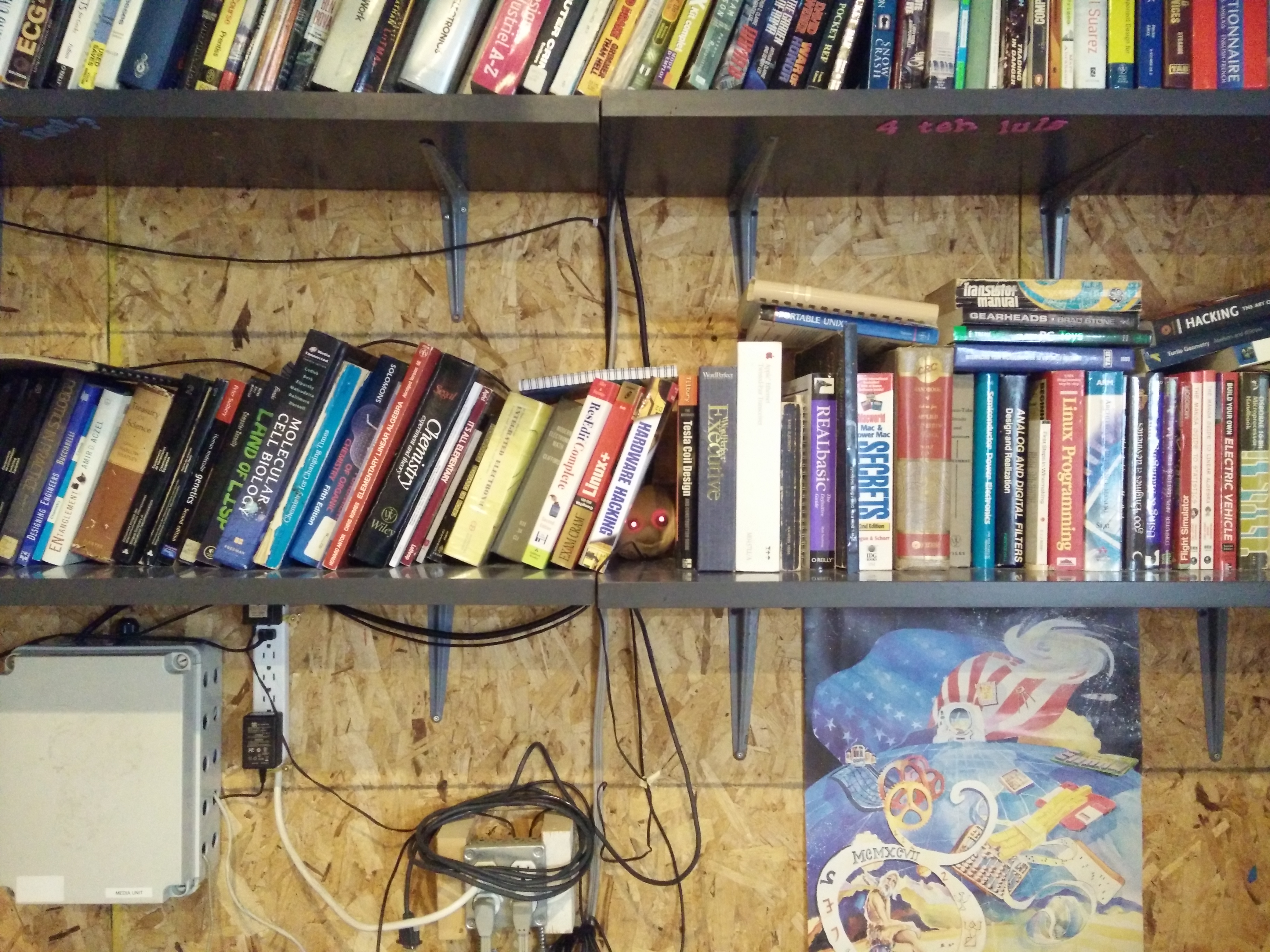 Oct 28th will be our annual halloween party!
As usual, a 5$ donation is encouraged to cover food and beverages. Costumes are, as always, also encouraged.
We'll announce a mini-workshop day for costume making soon!
PS. if you use an rss reader and are seeing this post twice, we found a neat bug!
Bootleg Systems Game Demo
by [tailor_dresden] @ 2016-03-21 00:00:00 -0400 EDT
---
Tuesday, March 29th starting at 9:00PM, Gabriel De Roy will be comming in to play test Bootleg Systems, a first person retro-sci-fi-puzzle-platformer. Do you like neon? Do you like synth pop? Do you like weaponized 3D fax machines of the future? This may be your kinda game. Come hang out, play the demo, and discuss your favourite 80's sci-fi.